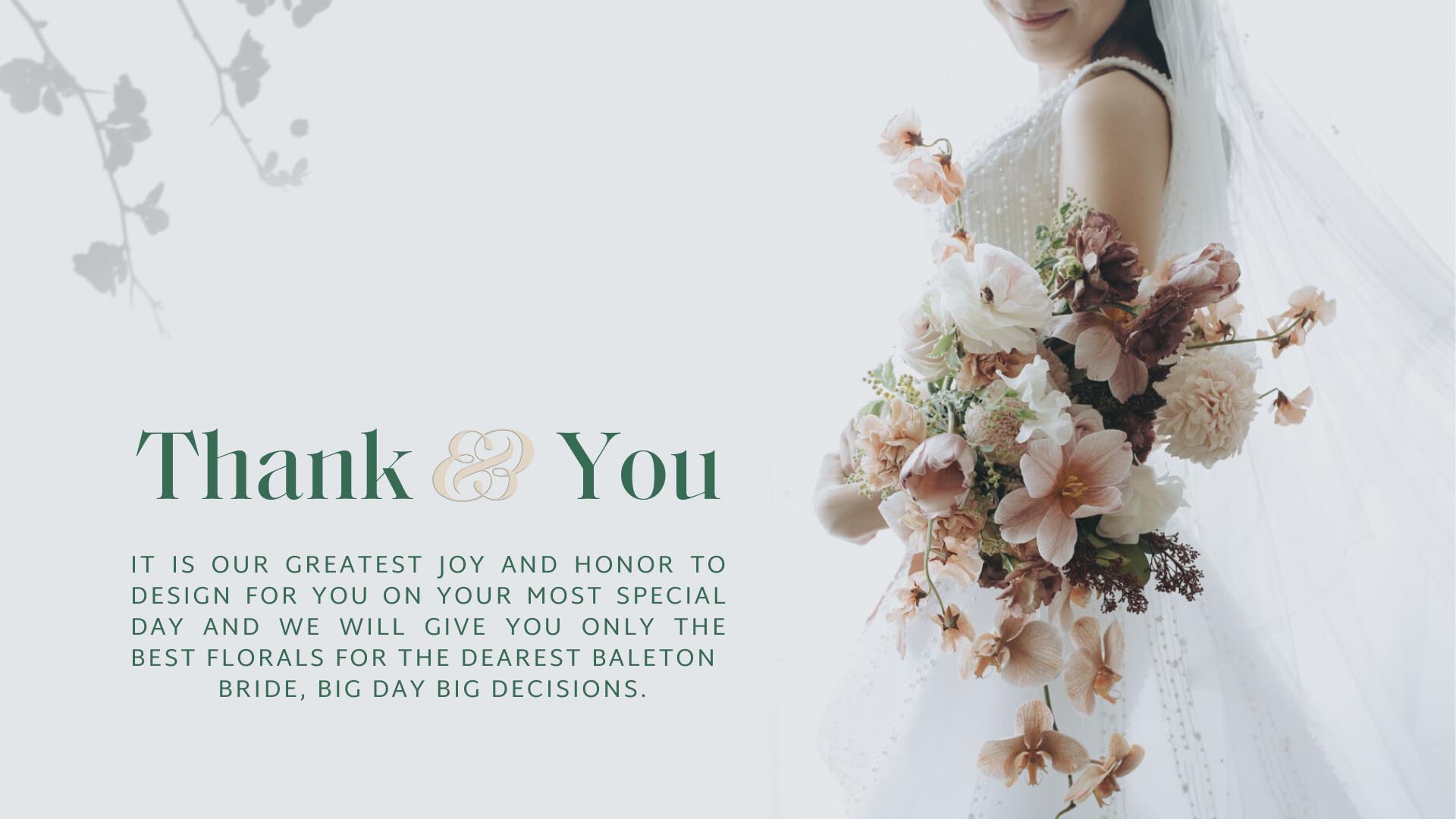 Wedding Flower Quiz
Take your wedding flower quiz and let us know what type of wedding bouquet suits you best on your special day.
Let's Get Started
How to Order

1
Save your wedding bouquet reference picture. Tell BALETON your needs, what your favorite flower, shape and color preference
2
BALETON will send you the quotation. The remaining payment has to be made at least 2 weeks before the wedding day
3
Your order will be delivered on your big day!
Order Now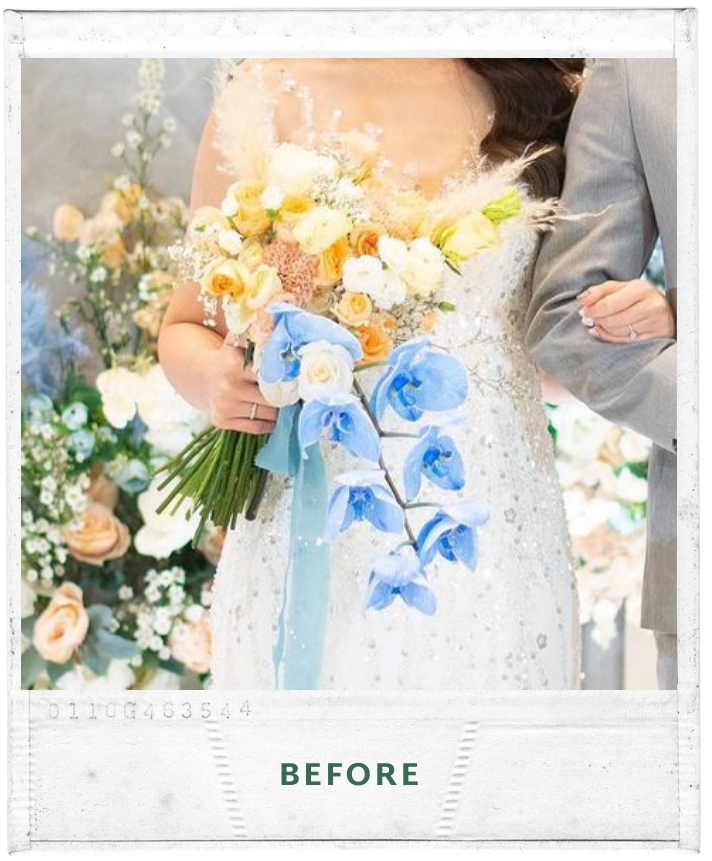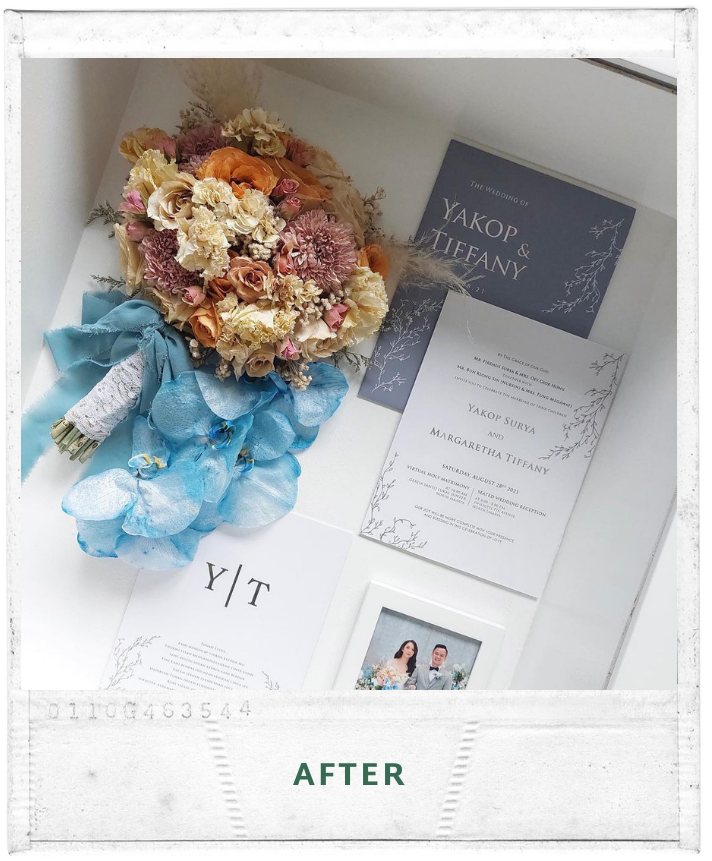 Preserved Your
Wedding Bouquet

START FROM
Your wedding bouquet can be kept forever.
And your flower will be processed carefully one by one using a special treatment according type of each flower in order to retain their natural shape and color.
WHAT YOU GET

Signature of Bouquet (40 x 50 cm) | 1 Bouquet Bride 1 Corsage Bride | 1 Invitation/Souvenir/Photo
More Info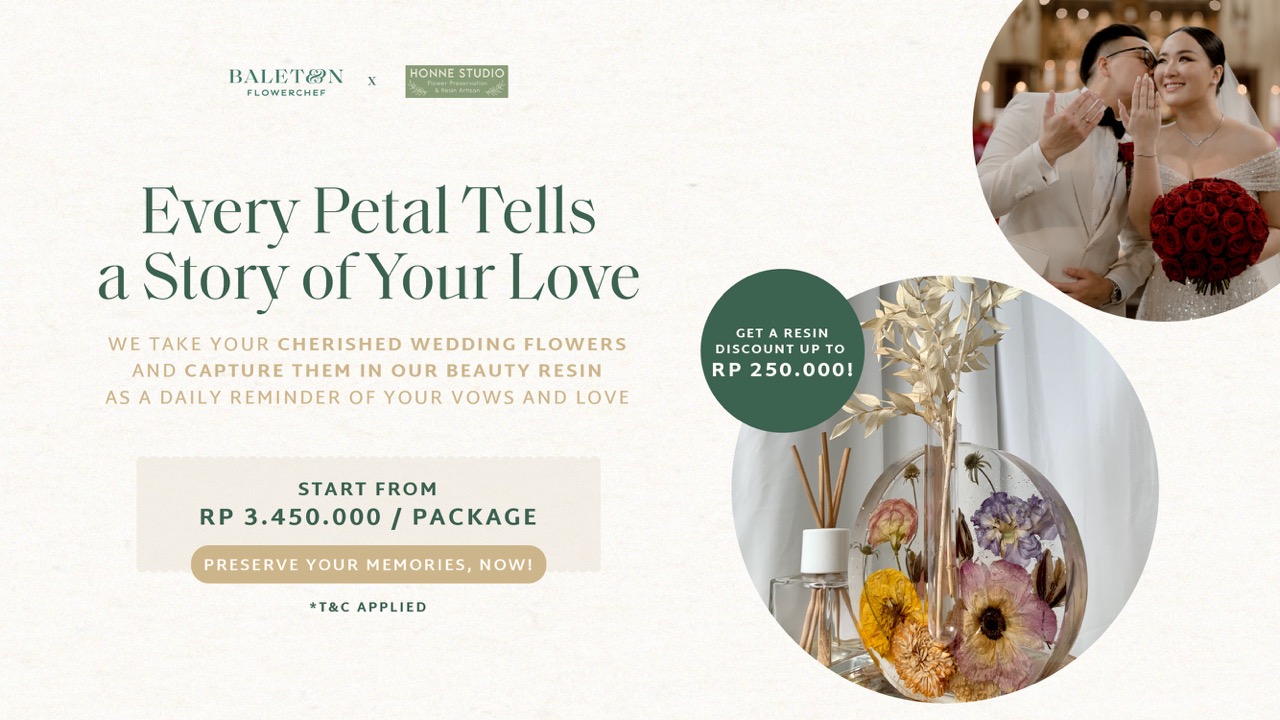 Gallery
#BALETONFLOWERCHEFWEDDING