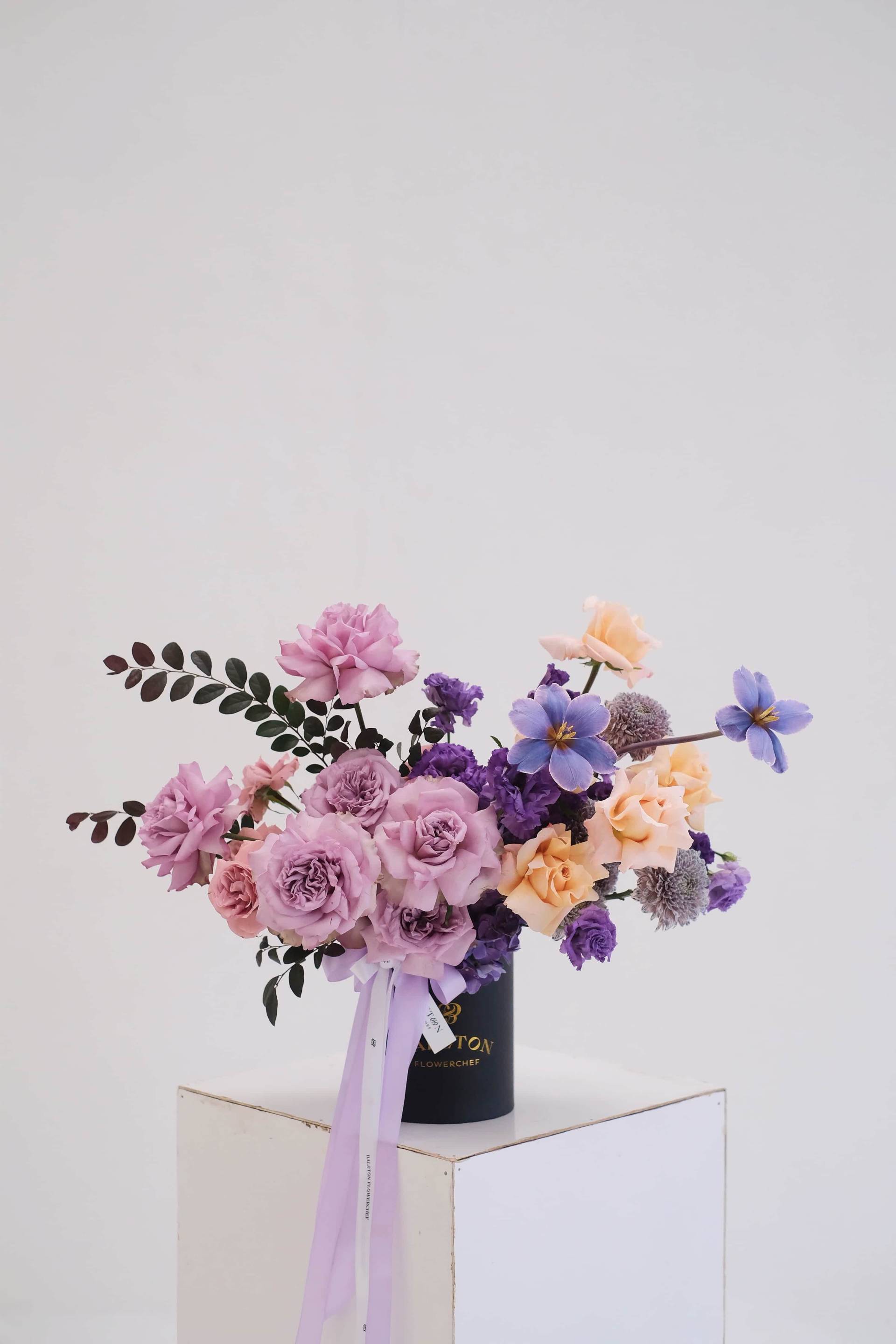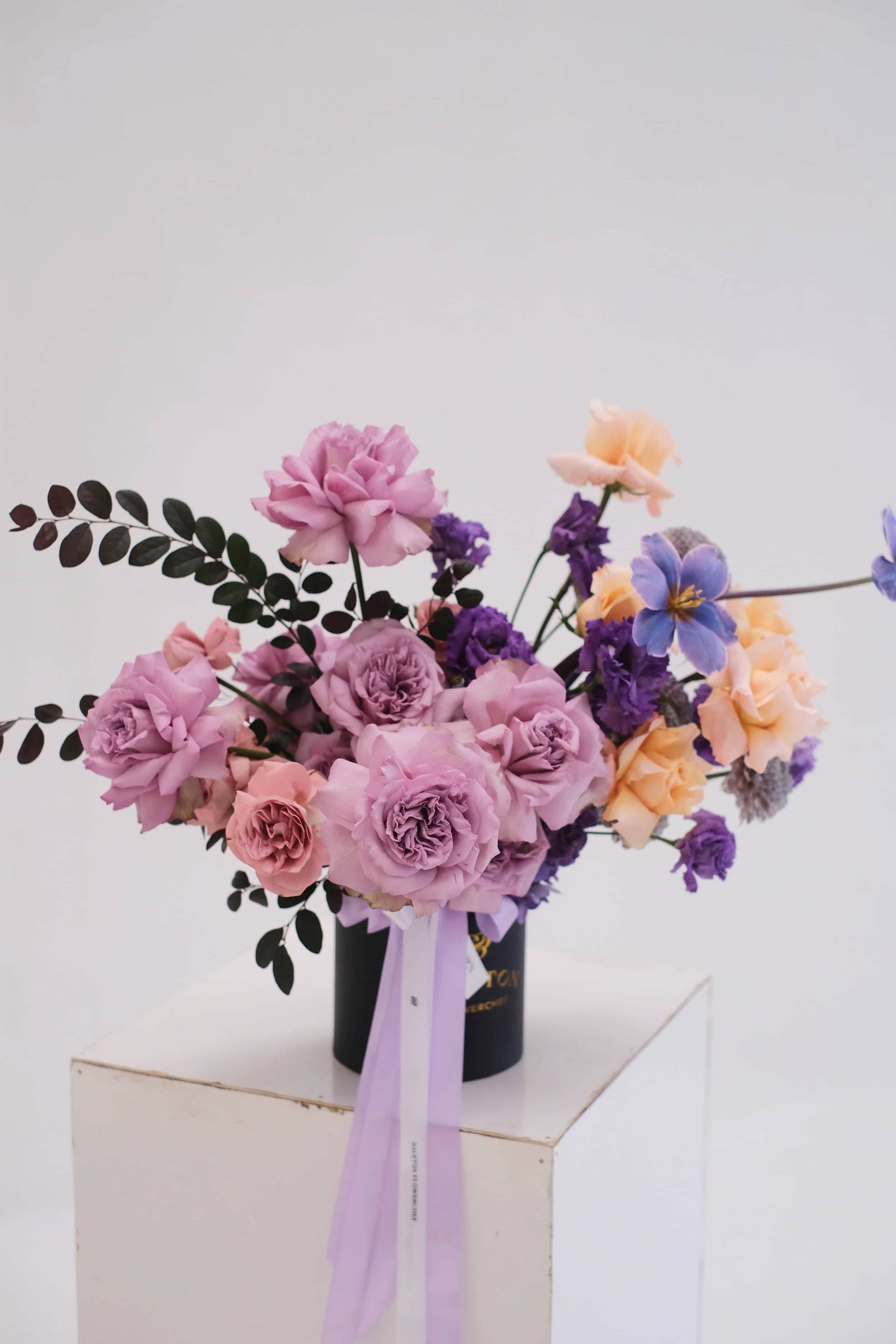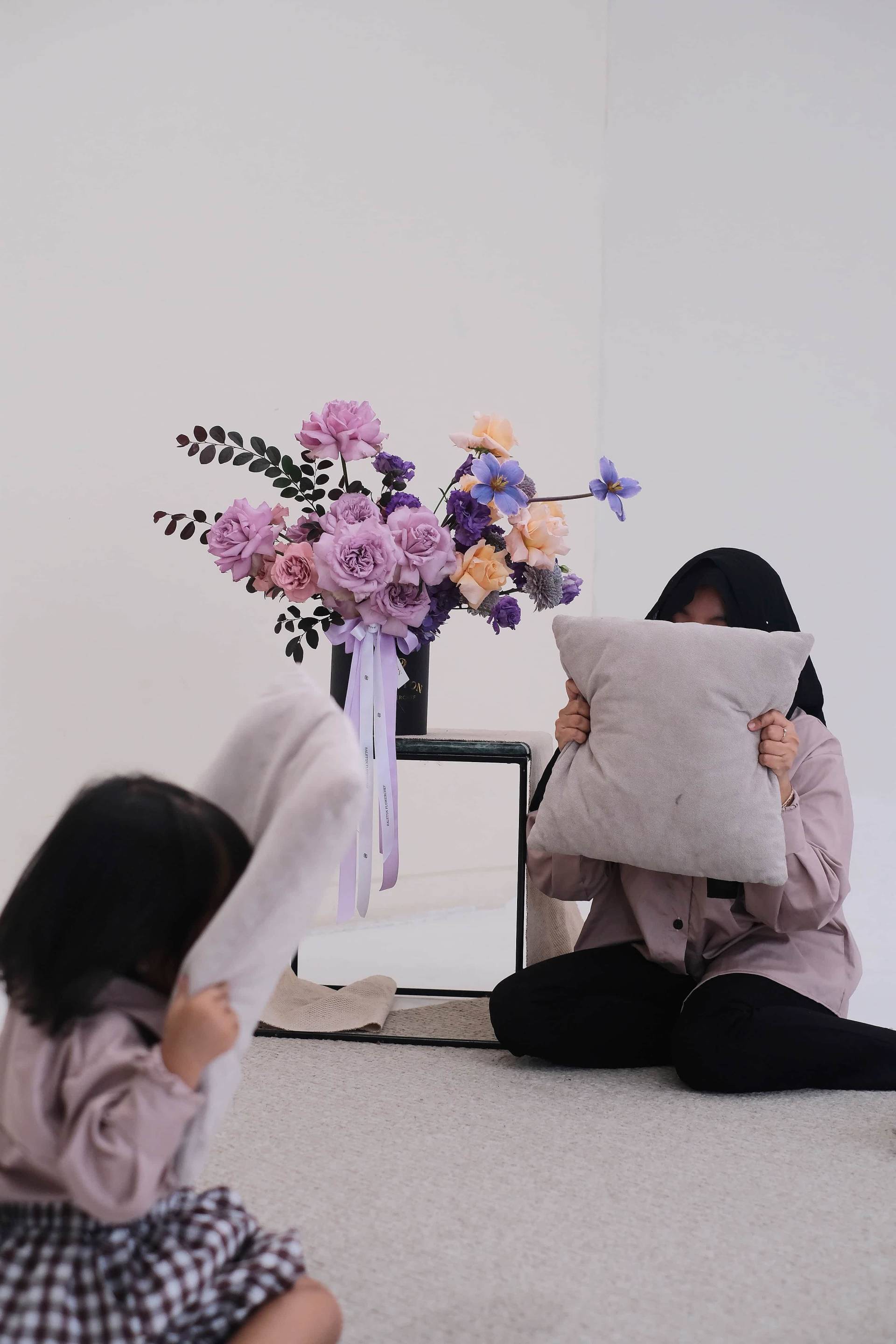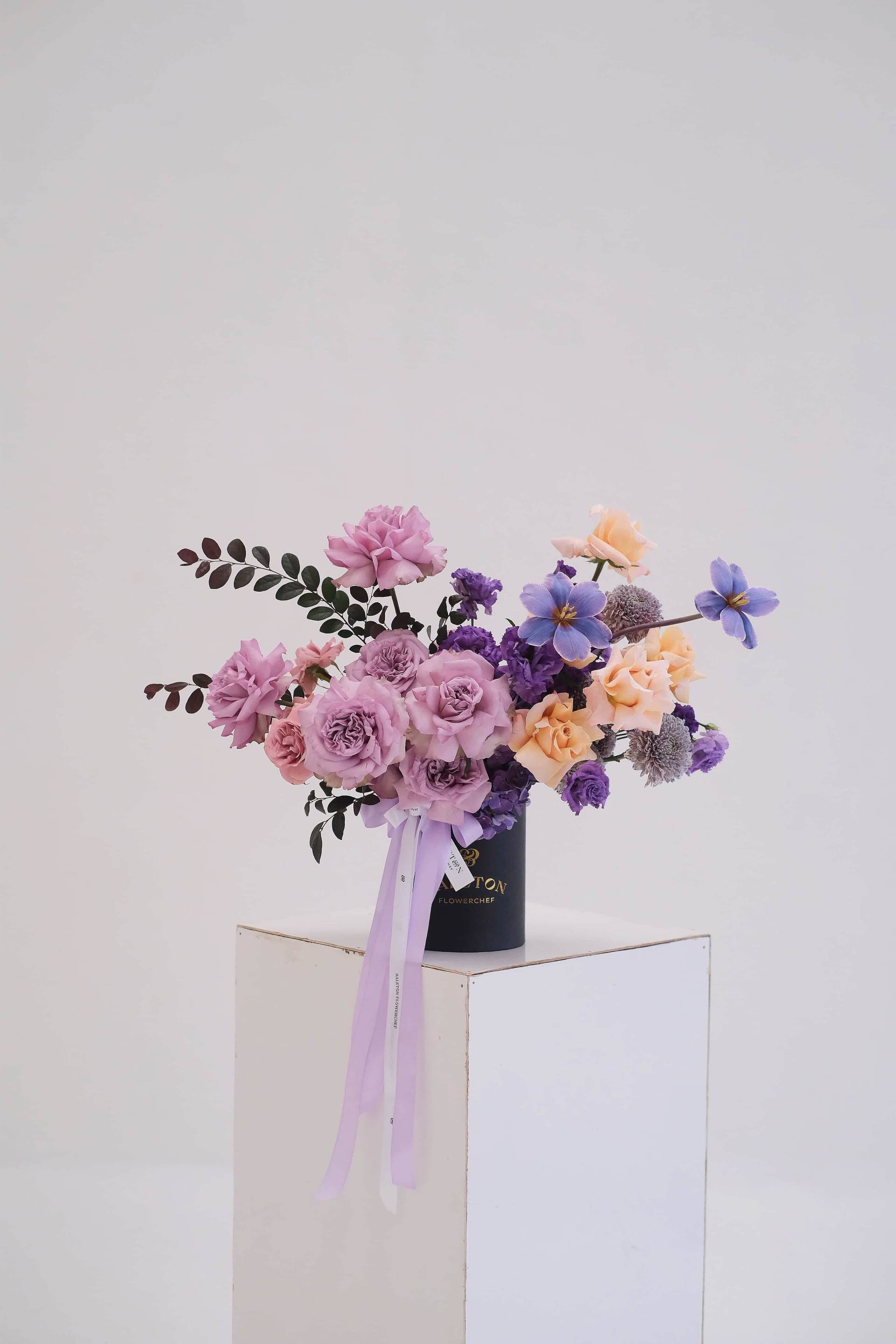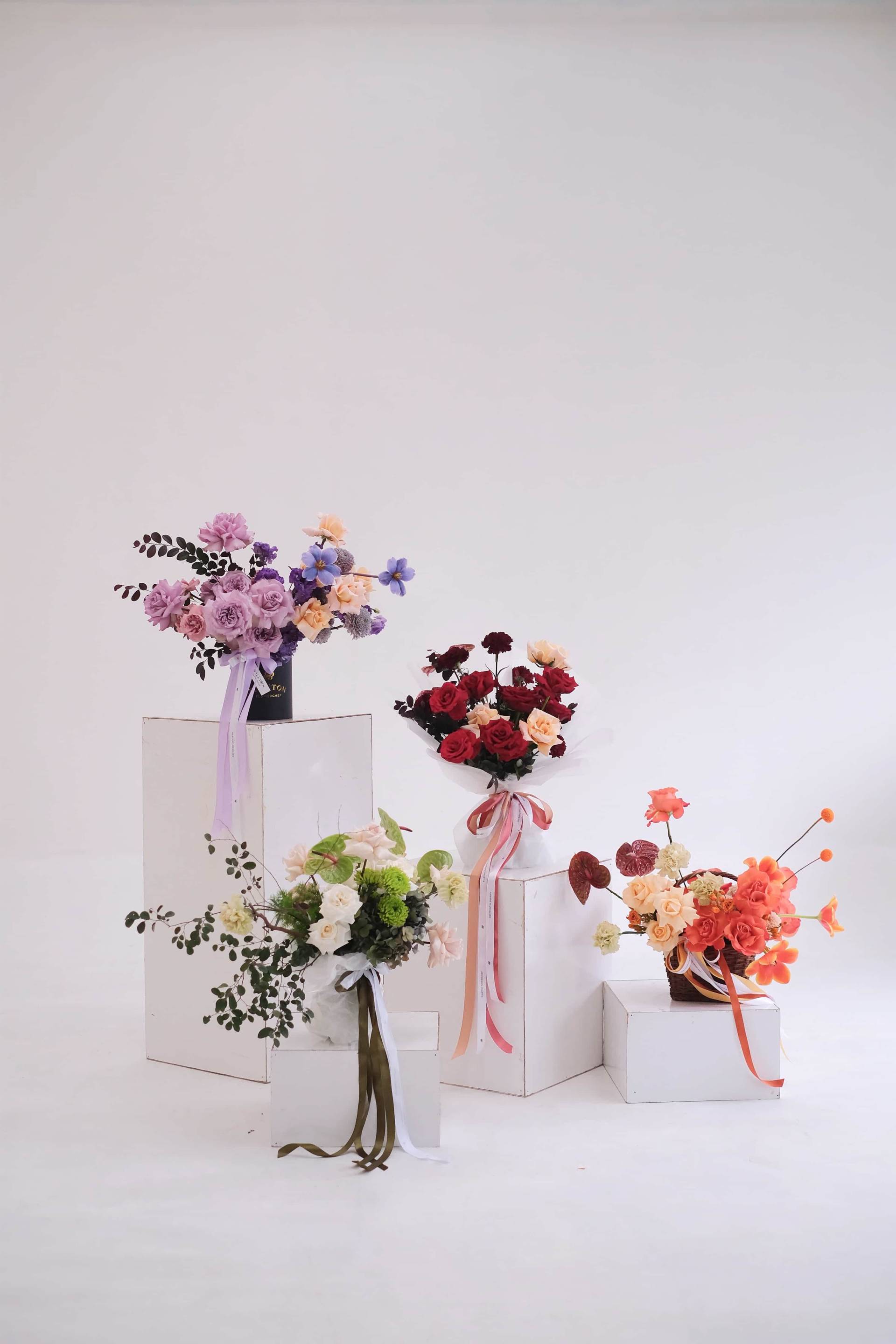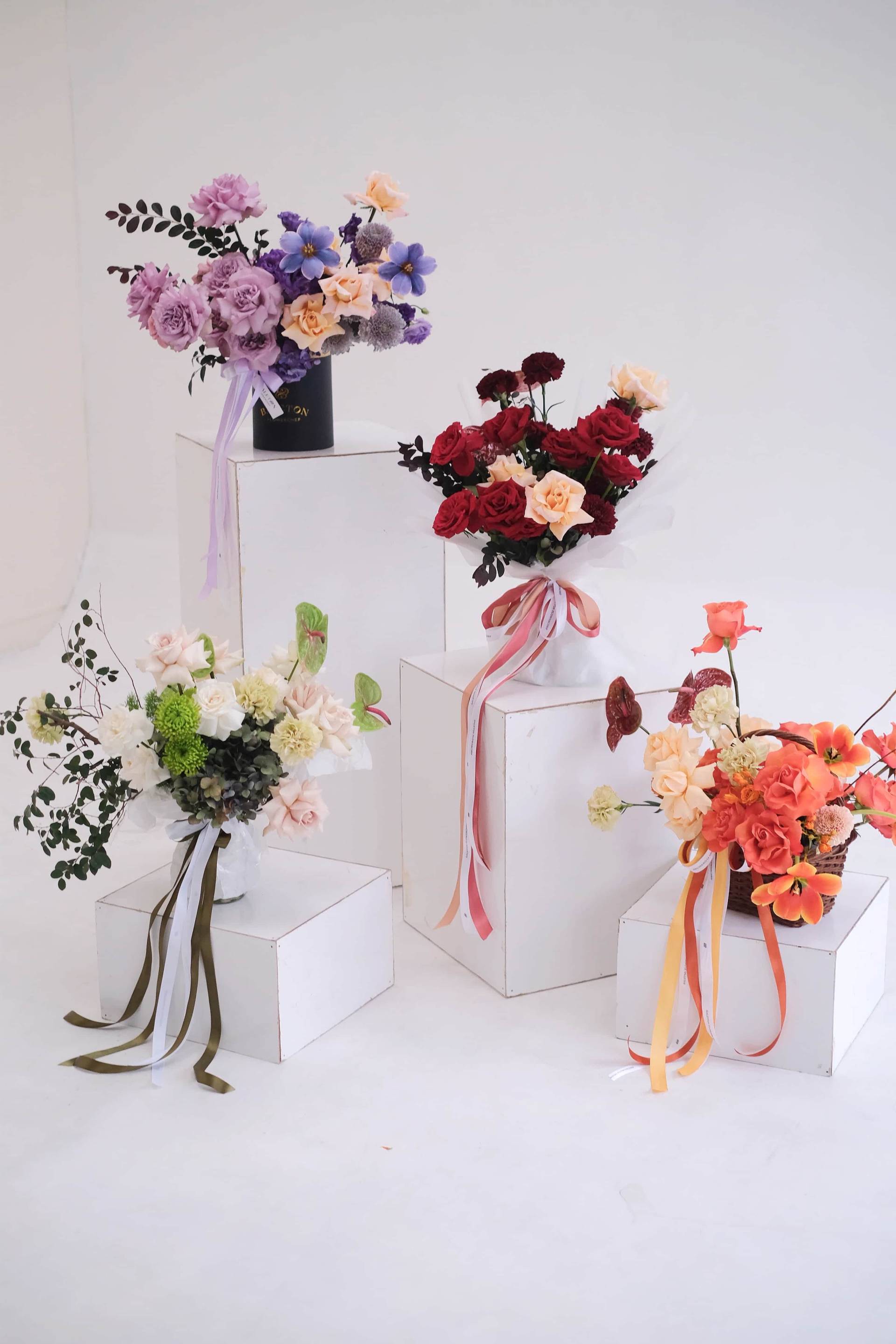 Purple Dianne
Rp 1.250.000
The flower arrangement in the photo is size M
Add Ons :
+ Photo Card (Polaroid) | Rp. 25.000
You can also buy add ons for this products :
+ Photo Card (Polaroid) | Rp. 25.000
Description
Rangkaian bunga ini khusus dibuat untuk merayakan mother's day!
Menggunakan media round box dengan tema ungu yang berasal dari bunga mawar, tulip, lisianthus,
gompie dan hydrangea. Menampilkan kesan damai dan anggun.
Seperti seorang ibu yang menjaga martabat keluarga dengan keanggunannya.
Merupakan kado yang cocok untuk hari ibu karena rangkaian dengan menggunakan round box bisa
ibu mu pajang disalah satu tempat favoritenya. Lukis senyum diwajahnya dengan memberikan rangkaian
yang sesuai dengan warna favoritenya.
Purple Dianne Round Box tersedia di Baleton Jakarta dan Baleton Tangerang.
***Foto dan hasil rangkaian mungkin saja ada sedikit perbedaan warna karena faktor pencahayaan
dan kami akan selalu pastikan ke customer sebelum rangkaiannya dikirim***
-------------------------------------------------------------------------------------------------------------------------
This flower arrangement was specially made to celebrate Mother's Day!
Using a round box with a purple theme made up of roses,tulips, lisianthus, gompie, and hydrangeas.
Gives the impression of peace and grace. Like a mother who, through her gracefully, upholds the family's dignity.
It's a great Mother's Day gift because the arrangement in a round box can be displayed in one of your
mother's favorite places. Make her happy by giving a flower arrangement in her favorite color.
Purple Dianne Round Box is available at Baleton Jakarta and Baleton Tangerang.
***Photos and flower arrangement results may have a slight color difference due to lighting and
we will always follow up and re-check to customers before sending the flower arrangement***