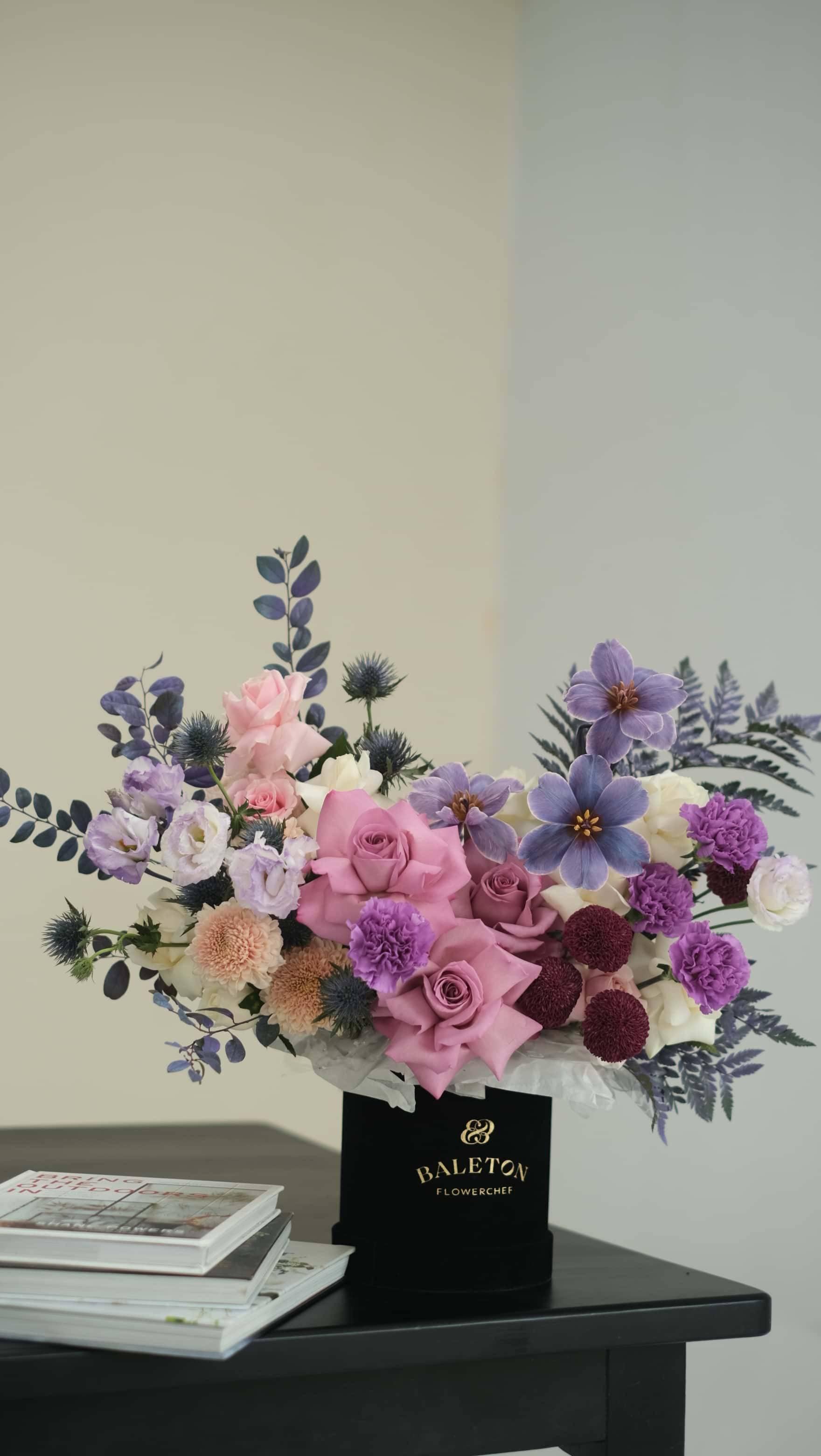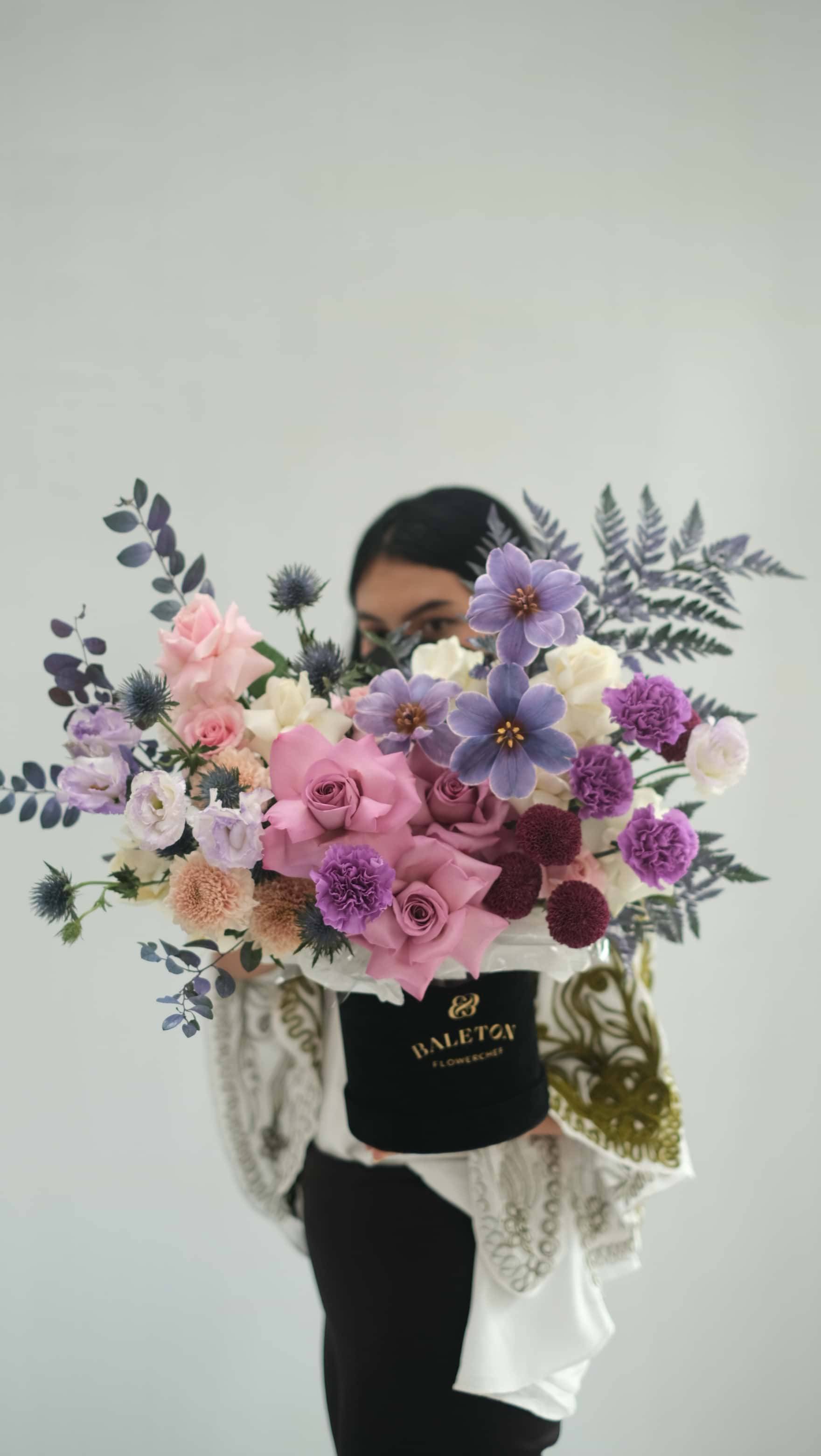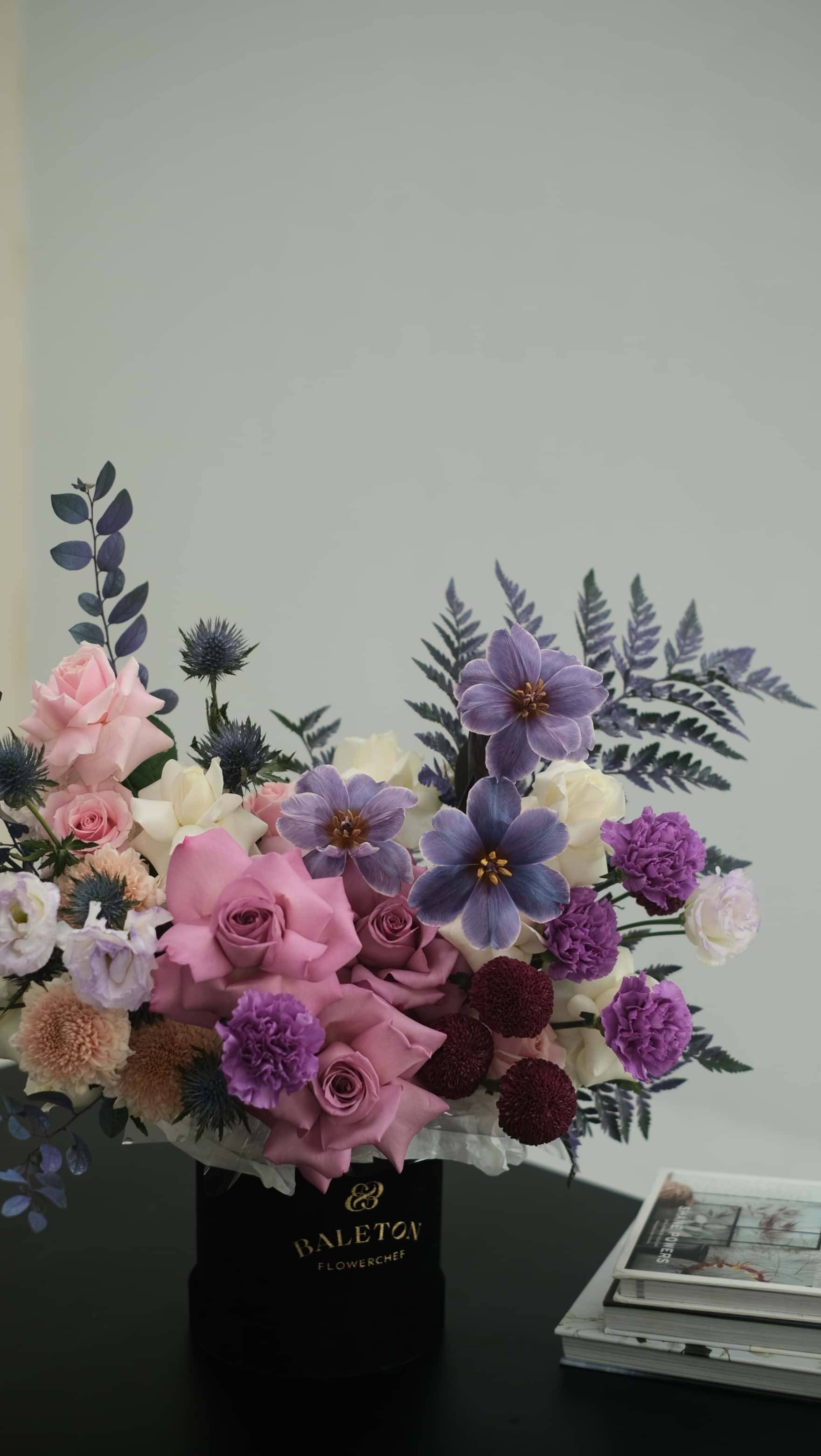 Wisteria Kamala
Rp 1.350.000
-
Add Ons :
+ Photo Card (Polaroid) | Rp. 25.000
You can also buy add ons for this products :
+ Photo Card (Polaroid) | Rp. 25.000
Description
Here's another little bonus tip if you are really in love with your mom.
This is kind of another piece of that puzzle.
These WISTERIA KAMALA tend to be very charismatic.
they are a die-hard lover and very loved by everyone.
This arrangement combines the Moody Blush Roses,
Purple Tulip, Maroon PomPom, and Eryngium.
A perfect gift to your beloved mom or wife, rite?
What are you waiting for?
Go check out, write down your love letter to your mom or your wife, maybe?
Make her day even more precious.
Colour : Pink, Lilac, Purple, Green

Size :

Medium – 1.250k

Large – 1.850k

Note: Premium Envelope